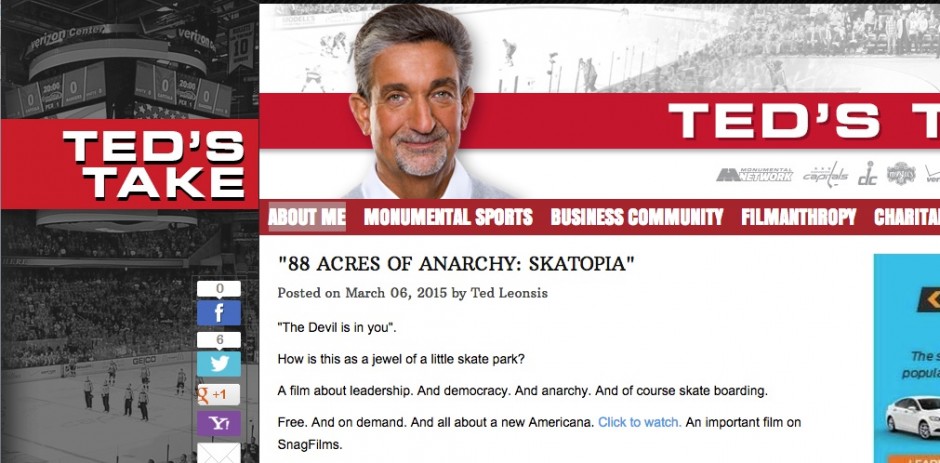 Who is Ted Leonsis and why is he talking up Skatopia? Not exactly our core demographic. But he wrote maybe our favorite (and briefest) review ever.
So… I had to click on 'About' to see what's up.
Here's the skinny: "Ted Leonsis is founder, chairman, majority owner and CEO of Monumental Sports & Entertainment, which owns and operates the Washington Capitals (NHL), Washington Wizards (NBA), Washington Mystics (WNBA) and Verizon Center in downtown Washington, D.C." He is also a Venture Capitalist who is the former co-CEO of Groupon, President at AOL, and…. ah ha! Producer of four documentary films! Including Nanking (which won a couple Emmy's and a Peabody Award)… and… double ah ha! (ah ha ah ha?) the founder of Snag Films! The very place you can watch Skatopia for Free!!!!
So… the big question is… is it just self interest or did Ted really like our film???? And does a guy who sits in the owner's suite at NHL and NBA games a hundred plus nights a year really care what happens in a maximum-anarchy skate scene in Meigs County, OH?  Only Ted knows for sure.
Watch it tonight to see if you agree.