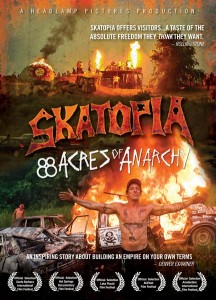 Garden Thieves Pictures is a new distributor for Skatopia: 88 Acres of Anarchy. We'll be screening Nov 16th– 22nd  at the The Grand Illusion Cinema in Seattle, Washington, and the same week at the 16:9 Cinema in Philadelphia, PA. A multi-city tour to follow.
Also, we're (finally) coming to iTunes. Look for us there on December 4 with more streaming options to follow.
Follow the action on our Facebook page or at the movie website.